The Ultimate Gay, Lesbian and Bisexual Vacation Guide: Part 2
18-30s vacations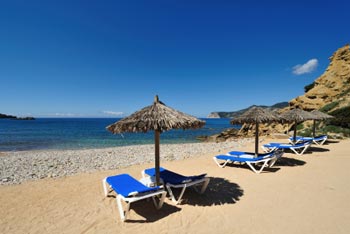 One destination: Ibiza. The ultimate 18-30 vacation for you raging party-goers. Possibly one of the best gay-island paradises, for anyone who wants to party in style then the party capital of the world is the only place you are going to need to go to. The token gay street is ironically named 'Street of the Virgins'. With a whole host of gayness in Ibiza, you will not become bored, with so much night-life to keep you busy well up into the late hours of the next morning; your day time may well be spent sleeping in the sun, or lazily shopping.
You will not be left out of the lurch of the nightlife, in fact many gay clubs in Ibiza are greatly sought after by many tourists, whether they are gay or not. Of course they all want to party with the best. Anfora is Ibiza's ultimate Gay club, a real fixture in Ibiza's identity and is a club you are likely to visit time after time again. In general if you visit and you are not gay you will be quickly removed from the club (unless you are in the company of gays that will be allowed). Anfora is small but effective, providing an exciting night for all concerned.
For any party reveler, you would need no prompting to the biggest club in the world, but for those who need a little nudge: Privilege. It is the biggest club in the world, it may not be a gay club, but everyone is more than welcome. Gay, straight or bi-sexual, you will thoroughly regret it if you don't join the 10,000 capacity venue and have a little dip in the club's very own pool. You need more than just one night to get a true experience of what it has to offer, with erotic shows, artistic shows, garden and a restaurant (it honestly really is a club).
During the day, if you like to hit the beach and catch a few rays then Ibiza is just the place to go, especially as they offer a gay nudist beach. Indeed, you get to sunbathe surrounded by skin (a lot of skin). Ibiza has many beaches and legally allows nudist sunbathing as long as it is outside of the built up residential areas. Most people go to the main gay beach, Playa des Cavellet for their bathing session but there are many miles of beaches to choose from. But others need not despair, as Ibiza isn't just aimed at the gays of the world, but also lesbians, bi-sexual and transgender. Whatever sexual orientation you are of, you are promised the time of your life.
Gay vacations for couples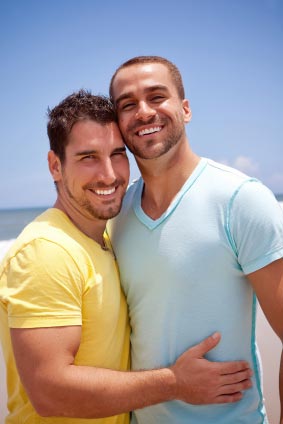 Loved up and ready to take the next step? Prepared to spend a whole vacation with a loved one (however long it may be)? Then head off to the Caribbean, perfect for gay and lesbian couples, but be prepared to know just where to go. The world seems to have opened up to those who are gay and proud, although other countries are flagging behind welcoming those of a gay orientation into their world, so you will need to know where you can really let your hair down and have a good time and others where unfortunately you need to keep your sexuality under wraps; that is just the way it goes.
French, Dutch and U.S. Islands have a very open mind to gay couples and gay activity in general, whereas Jamaica, Barbados and the Cayman Islands have less of a tolerance and a bigger reputation of homophobia. The general advice is: don't hide what you are, travel to the rest of the world where your sexuality isn't and would never be an issue. Most of all, don't let it affect the beauty of the world waiting to be explored by you and your partner.
There are plenty of picturesque places you and your partner can visit, like Saint Barthelemy, based in the Caribbean. It is part of France, hence the relaxed atmosphere you will experience once you arrive. It is known as the most gay-friendly Island in the Caribbean and is generally the hotspot for the rich and famous (so you may need a few dollars to go). However once you arrive you will instantly see what your money has been spent on, with the Island full of picturesque beaches, dining in the chic of chic-ness and enough high-end designers to send you to label heaven. The nightlife is limited, but if a quiet life is what you are after, then Saint Barths may just fit the bill. Whilst during the film and music festivals, the choice gets bigger and better.
Of course Puerto Rico is another gay-friendly place to visit with the only real night-life for LGBTs and even better, U.S. residents don't need passports because it is part of the U.S. territory. Puerto Rico has a very proud, gay community and is a very popular place to go for many gay tourists. However you may need to note that homosexual acts themselves are in fact illegal in Puerto Rico, although the law is rarely (if ever) enforced. Many do cater for LGBTs who wish to vacation in the Caribbean Island. Those who want to experience Puerto Rico's gay scene to its utmost may want to visit San Juan, where the gay community is at its largest. There are a number of gay and lesbian-friendly hotels such as Numero Uno Guest House and the Atlantic Beach Hotel (suitable for those who like to party). The most popular gay beaches are also in San Juan, although all are welcome. There is also a vast array of gay and lesbian bars and clubs suitable for all: those who like to sit back and relax and those who want to dance the night away.
The U.S. Virgin Islands is another Caribbean hotspot for the gay and lesbian community and seeing as it is an insular area of the U.S, you will know that your sexuality will not lead to an arrest. It is the main Caribbean Island, made up of Saint Croix, Saint John, Saint Thomas and Water Island. The most popular Island is Saint Thomas: the one-stop place for sun, sea and lots of fun. Although the most popular gay Island is Saint Croix, where most of the gay bars and clubs are based. The two towns you will need to visit are Frederiksted and Christiansted. Christinasted is full of quaint shops full of luxury goods and outstanding items. If you are both naturists then pay a visit to the tropical rainforest and Whim Great House in Frederikstead. The activities in and around the Virgin Islands are out of this world, quite literally. From exploring the history of the Islands, to snorkeling in the Buck Island Reef, the only underwater national park for those who love the underwater beauty, the views are something to experience at least once in your lifetime.
Saint Martin (or Maarten) is the smallest inhabited Island, split between two nations. France retains the biggest proportion of 60%, whilst the Netherlands Antilles holds 40% of the Island. Both nations have a great tolerance for the gay community, something to witness and expect whichever part of the Island you are due to visit. The Dutch side has a great reputation for its beaches, drinks, nightlife and casinos. The French side is well known for its nudist beaches (skin is always a hit), shopping and incredible French and Indian Caribbean Cuisine.
Last - but by no means least - is Curacao, who encourage as many gays and lesbians as possible. It has recently made a name for itself in the gay tourism industry, launching a gay and lesbian website and has its very own gay and lesbian bars to keep many entertained. The country makes a point of pushing forward the notion that gays and lesbians are completely welcome. From Thursday through to Sunday, Curacao offers a range of gay friendly entertainment for those longing to experience gay Curacao.
Vacations for the family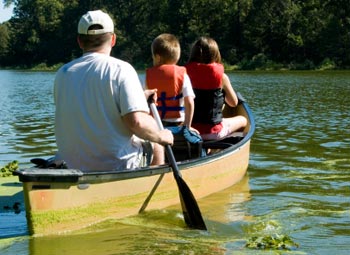 Looking for a gay-friendly, family-friendly vacation? Finding it slightly difficult? If so then never fear, because we have fished out the best gay-family friendly vacations. The travel industry itself is expanding to fulfill the needs of many from the LGBT community, especially those with children, who have previously missed out on the travel market perks. In general, you need to take a lot more into consideration, combining both the gay and heterosexual worlds (something perhaps easier said than done). The issue with planning a gay family vacation is that many resorts are aimed at the gay single person, rather than a family. However with the introduction of R Family Vacations, the once-impossible market to cater for had finally received a look in from the travel market. The vacation provider has successfully blended the gay environment along with child-friendly entertainment and activities.
What child doesn't love the excitement of the outdoors? Very few, which is why Camp it Up! may be the answer for you. The first LGBT camp in America answers your prayers and provides a fun and exciting vacation for you and your family. The camp embraces everyone and respects the family unit (whoever it is made up of). Based in California, you will well and truly be introduced to the outdoors, experiencing all of the fun and exciting activities to take part in: from swimming, hiking, playing volleyball, campfire sing-songs and horseback riding, you will most certainly become part of nature. It was set up in 1990 and has since been going from strength to strength.
Gay-cruises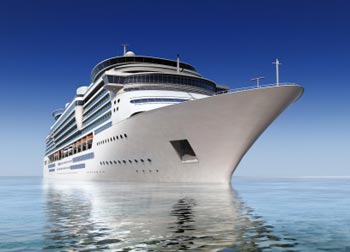 Gay cruises are quite possibly the most popular type of gay vacation and as such, there are plenty of vacation providers competing to give you the best offers. It provides the chance to meet new people from the ever-so lovely, to the ever-so weird and wonderful; you can expect a range of characters. In days gone by, taking a cruise was a bit of a gamble, being stuck on the same boat with people you may or may not like. Whereas with the introduction of tailor-made trips, you will be more likely to be on the same cruise as those who have similar interests to you. Atlantis is one of the largest gay-cruise providers, catering for 12,000 gay and lesbian vacation lovers each year, although there are plenty of gay cruise providers from RSVP to Cruising with Pride and even the female-orientated Olivia.
The benefit of cruising on an all-gay charter is that you are all there for the same reason. The all-gay charters offer a relaxed and understanding atmosphere, allowing close bonds to develop and best of all, gay orientated entertainment. In addition, the destinations will be gay-orientated, leaving out potentially unfriendly countries and head to those who fully embrace the gay way of life.
Atlantis is the largest gay and lesbian cruise provider in the world, so you can expect great things from this vacation. You are sure to find it anything but ordinary, with their biggest aim being that of the vacationers. You custom-make your vacation with Atlantis, based upon your own likes and dislikes. The activities are countless, from sports to sunbathing, exploring new areas, finding your own talents, or relaxing in the spa. Atlantis quite simply offer you heaven in a boat. If you want to simply do nothing for your whole vacation, then Atlantis staff will cater to your every whim, you will have no responsibility or obligation to do anything. Whether you are a couple, single, gay or lesbian, you will be welcomed with open arms. You can decide whether you want to vacation in a large group of 3,600 people, or a moderate 700 people. All of their catering is all you can eat, which will mean you will get plenty of value for your money with at least one deluxe restaurant if you wish to find that little bit of romance.
RSVP vacations - much like Atlantis - offer the tailor-made vacation to the gay community. Men and women are wholly welcomed on board the cruise of fun, partying and - if you are single - maybe even meeting that special someone. In effect, you will be travelling on a mini-town with all you could ever want to fulfill your needs, including shopping, watching movies, swimming and eating out. If you worry about partner-stealers then never fear, RSVP Vacations have imposed a strict "no stealing" policy on taken partners. We say strict, it's just a common fact that partner stealers are not allowed onto the cruise ships, ever. Prices include accommodation and meals, basic drinks such as teas and coffees, entertainment and activities. Alcoholic drinks are unfortunately not included, along with spa treatments, so you will need to take cash with you. Formal nights are also held on cruises; giving you all the chance to spruce yourself up and look dapper (think Leonardo Di Caprio in Titanic, and try to re-create it, or Kate Winslet of course).
Olivia is the only lesbian-orientated cruise provider in the world, and has been providing cruises to many lesbians since 1990. You can bet your bottom dollar you will be impressed with Olivia Cruises, who have a 98% satisfaction rate from customers. All of the activities are tailored and aimed at the lesbian clientele, and it embraces many famous lesbians onboard. All in all, Olivia prides itself on offering a great vacation to all who choose to cruise with them.