The complete guide to Jamaica
When you hear about Jamaica, you wouldn't be wrong to assume that it is a fun loving, easy going country - without a care in the world. Although if you read the news, you may have a slight incline that all is not what we once assumed on the Paradise Island.
What news?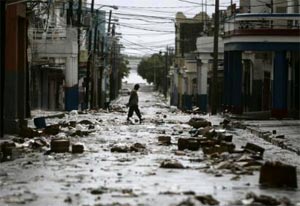 The capital city, Kingston erupted into a warzone, with shootings and civilians causing havoc and the death of 70 people. Such chaos unfolded after the announcement that one of the most well known drugs and arms dealers in the country was due to be extradited to the U.S. More than 500 people have been held in custody after the failed arrest of Christopher Coke, the alleged drug lord. He was charged last year in the U.S. federal court with the planned attempt to give out cocaine and marijuana, as well as the planned trafficking in firearms. Now with many citizens too scared to leave their house once it gets dark - the felling is said to reflect that of the post 9/11.
The history: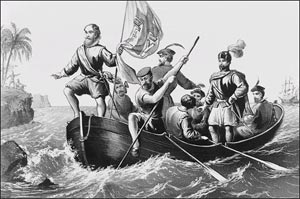 Tribes originating from South Africa known as Arawak and Taino were the first inhabitants of the Caribbean Island. The infamous traveler, Christopher Columbus arrived to Jamaica years later. He discovered over 200 villages, with the most situated people situated along the South Coast. Upon his arrival in 1494 he claimed Jamaica to Spain, who then are said to have settled in Sevilla which were subject to many pirate raids.
In 1655, after a gradual progression of the British colonies taking over Jamaica, it was finally completed at the Tower Isle - along with the help of Admiral William Penn and General Robert Venables. During the 1660s, the population of white people compared to that of black people living in Jamaica was large with 4,500 whites to 1,500 blacks; although that being said, within the next ten years, black people gradually built up the majority.
Upon the takeover of Jamaica, the Spanish population left rather quickly, leaving a number of African Slaves behind. In fear of being re-slaved by the English armies, they decided to flee to the mountainous areas to join the Tainos and were named as Jamaican Maroons, who later went on to fight against the British armies in the 1700s. The still named Maroons maintained their independence throughout the slavery era in Jamaica.
Jamaica was well known during the rule of Britain, as being the biggest exports of sugar of the slave countries. Although with the Abolition of Slave Trade in 1807, Indian and Chinese workers were imported to work as 'servants', decedents are still evident of such workers today.
The majority of blacks to whites by the 1800s escalated with many slavery imports still going ahead even though the actual importation of slaves had been outlawed. This led to the British government drawing up a list of ways to firstly make life for a slave better, whilst also devising a list of ways to regiment the abolition of slavery. By 1834, the Jamaican House of Assmebly finally gave into the abolishment of slavery (after a great deal of objections of interference of Britain).
The independence of Jamaica was finally gained in 1962, after leaving the Federation of the West Indies.
Jamaica Geography: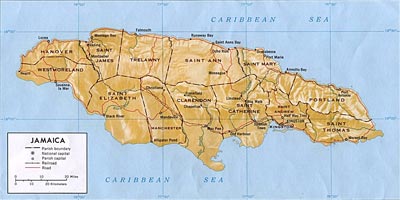 Now the biggest islands in the Caribbean, hosting the largest number of English-speaking citizens along with picturesque beaches of the North and West coast, Jamaica refuses to host a holiday anything less than fun. Just a one hour and a half flight away from Miami, it hosts 4500 square miles of beauty, and beaches ready and waiting to be taken in. At just 51 miles wide and 146 miles long, holding the seventh largest natural harbor in the world, the incredible history of such a small country is evident.
Jamaica belongs to the Commonwealth, whereby they joined in the same year as gaining their independence. With approximately 2million people, is an excellent tourist attraction to many westerners, particularly those looking for the tropical heat.
Jamaica is home to the Blue Mountains, with many local towns and cities along the coast. But be aware, all of this natural beauty comes at a price, or in this case a very windy cost being in the hurricane belt of the Atlantic Ocean; thus damaging a lot of the wonder most recently Jamaica was visited rather unwelcomingly by hurricanes Ivan, Dean and Gustav.
Many Jamaicans speak English so communication needn't be a worry, but you may be surprised to see that some speak Patois (local slang you may be able to pick it up quite quickly).
Getting into Jamaica: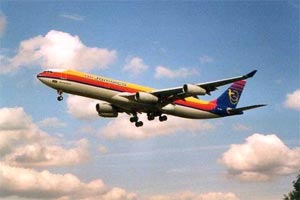 Getting into Jamaica is, as the country would suggest, relatively stress and hassle free (being one of the biggest Caribbean Islands has its advantages). You can either fly to Jamaica via one of its two major airports, and then travel via plane to one of the smaller airports (closer to your stay), from here you can arrange transfers.
It would be a great deal easier to decide upon firstly how you are looking to travel in and around Jamaica, if you don't plan this you could well prepare yourself for a slight chore. If you are one of those adventurous types who love the thrill of the unexpected then you may want to look into renting a car, bike or even a scooter. You are recommended to rent a bike if you are going to be staying in the middle of a city because it is a lot easier and efficient. If you are travelling on your own however a scooter may be the best option for you to make it easier for you to get a full look of the country, and if you are under 25 this is the only other option for you (you have to be at least 25 to rent a car). But be aware that there are many potholes and few pavements so both scooter and car travel is best suited for the cities. But if you are over 25, and thrive on driving in the rough terrain of no roads then renting a car would be just up your street, if you are used to driving in the UK then the Jamaican's left hand driving will be a breeze, but if you fear the left hand parking then you may want to stick to being a passenger. Drivers from the U.S. will not need to obtain a temporary license making your life and vacation a lot easier. Lastly if you like to just sit back and 'go with the flow' , then getting around via taxis and busses may be your best option, let's face it, they know where they are going, and nobody likes to get lost in a foreign country, especially on your break.
Jamaican Cruises: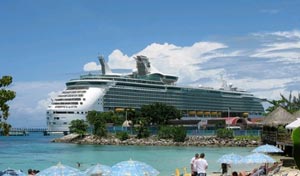 If a cruise is your idea of a completely blissful and hassle free vacation, then why not make the most of what the Caribbean Islands have to offer, you won't even have to think of things to do to entertain yourself and/or family and friends. Your only plan would be to decide what to do once you reach Jamaica.
You will be likely to leave from Southampton if you are based in the U.K., or Florida in the U.S., and then arrive at either Montego Bay or Ocho Rios. Travelling between December and April is very popular for those seeking refuge from those harsh winter months, yet if you are a slight adventure freak and have a smaller budget then booking during the hurricane season in itself can be a thrill and somewhat cheaper than the winter season. Your cruise can last anything between a number of days right through to a number of weeks however long you are looking to get away from the desk.
What to do when you get there: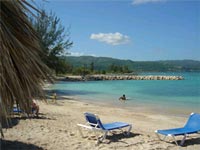 As in any different country you visit, they all have various different customs which you would be recommended to respect. Remembering your manners would always be appreciated, shaking the hands of the people you meet would be welcomed. Bear in mind that the country is currently in a state of emergency, and risks of civil unrest could be repeated, especially in the capital of Kingston. During hurricane season, you would be recommended to keep an eye on the weather reports, just in case.
One thing you will need to note is that Jamaica has one of the highest murder rates in the world, not to scare you off the holiday, just something to bear in mind and keep it all in perspective, and noting that it does have one of the lowest crime rates in the world. For example: you are more likely to be mugged in New York than in Jamaica. Just remember to maintain yourself throughout your trip, common sense does wonders, and in this case you wouldn't go wrong. Many crimes committed in Kingston are from Gang culture and politics, something which tourists will be unlikely to be a part of.
Just a few tips which you may wish to remember: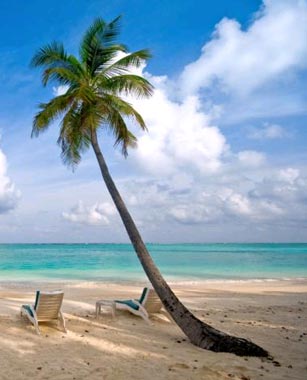 Know the local laws and customs you are subject to these while in the country
Make at least two copies of your passport just in case anything happened to the original, leave one at home and ensure the other is kept separate
Don't leave luggage unattended in public areas
Register to the nearest U.S Embassy before your departure
Money:
Currency in Jamaica is known as Jamaican Dollars (JMD). The bank notes are only issued in $50, $100, £ 500 and $1,000. One U.S. Dollar is the equivalent of 87.5 JMD's
Dress:
As you would expect, Jamaican attire is vibrant and fun, but more importantly, comfortable such as cottons and linens (essential in the heat). Please do not forget your sun block with temperatures in August reaching a whopping 88.5 degrees Fahrenheit. Remember to pack waterproof clothing as well, as it rains throughout the year, and almost always without warning.
Popular places:
Kingston: The capital of Jamaica, along with its popularity derives its bad media attention and fear of crime. The city itself has a lot of history to offer with the first English city, Port Royal built not far from Kingston, and was destroyed some years later by a tidal wave and earthquake.
Montego Bay: The second largest city in Jamaica, and very popular among tourists. With its extensive shopping and restaurants this city will not disappoint. Suggested places to visit would include: Rose Hall Great House (home of Annie Palmer, known as the white witch of Jamaica fearful killer), and Greenwood Great House (former plantation home).
Ocho Rios: Famous among you cruisers out there. Fantastic place to visit if you like shopping, eating, dancing and water sports, along with beautiful natural sceneries.
Nightlife: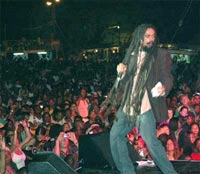 If you are looking for a fun nightlife as well as a relaxing holiday Jamaica is just for you. Known for its reggae music (bow down to the legend that is Bob Marley), along with street dances. Negril is the most popular place to visit if you want to witness the once in a lifetime views of the sunset (if you are lucky you may even witness the green flash which occurs on a cloudless night). Montego Bay offers a range of nightclubs and restaurants dependent upon your mood. Kingston also offers a great deal of night life, although being in a big city you may want to seek the help of a concierge, who are more likely to know all of the best places to visit, while telling you where they are.
Jamaica summed up:
In a nutshell, you should expect to have a fantastic, hot, relaxing holiday in Jamaica. Just be aware, that the country itself is notoriously large on the drug front (freely offered to you) you may need to be aware that it is illegal in Jamaica and therefore the use of substances is forbidden. Jamaica may have a bad reputation for crime, however by just maintaining your common sense, there should be no reason for you to get involved into the political and gang culture. You will be offered a range of culture from the country, something which will be enlightening, just be sure to remember that your manners will be appreciated. Nightlife is open to all, as well as the relaxing atmosphere of a meal while watching the sun go down. Whatever you are looking for Jamaica caters for all, and you are promised to not be disappointed.