The Train Spotter guide
Rail fan, rail buff, railway enthusiast or train spotter - whatever the term used, only one picture springs to the general public´s heads - anorak. But is this hobby really something you should be ashamed of? Of course not! Embrace it, and make the most of your interests. Here is your guide to truly becoming an expert railway enthusiast.
History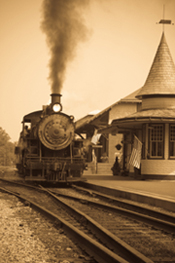 Train spotting was created by Ian Allan in 1942; a then young trainee in the Public-Relations office in Waterloo, London. Being bored of constant incoming letters from railway enthusiasts wanting to know everything there is to know about the locomotives. Having to write the same responses, he suggested that the company should write a booklet to show the data and statistics on all of the trains. This however was rejected by his boss, and instead decided that it was something he had to undertake himself.
Since then the ´loco-spotting´ fanatics took a hold; even more so when in 1944 a group of teenage boys were arrested at the Tamworth (England) tracks. Due to the little awareness of train safety, Ian Allan took it upon himself to set up the Loco-spotters club, and teach railway safety to those who joined. Once set up, its popularity expanded dramatically, and by the 1950s roughly one million locomotive guides, or ABC guides were sold every year.
Since then, train spotting took a hold of a large amount of people, and even made its way across the seas to America, whereby its popularity shot up.
In general - what is train spotting?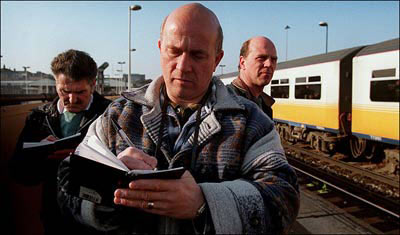 Train spotting is not only a famous film; it is an actual real hobby which predominately involves the collection in the sightings of trains. Many railway enthusiasts will keep an eye out for a certain category/ make/ model of trains and these will be looked out for until they complete their set. Although train spotting isn´t a particularly selfish sport whereby it is the first to complete the categories wins. Rather, they will share information of the whereabouts of the trains, while marking off in their little book of data.
Areas of interest may include:
Rail road locomotives
Used and un-used rail road lines, bridges, stations and tunnels
Photography - railway
History
Collection of timetables
Art and/or architecture
Preservation/ restoration
Operations
Because the collections are so vast - train spotters usually point their particular interest to one area, or company or even time in history.
As well as the book of data carried with them, train spotters tend to carry a notebook, pen, a tape recorder (to replace the notebook); as well as a cell phone (to keep in contact with other keen railway fans), and lastly a camera (mainly used by rail fans rather than spotters). Internet mailing lists are also used widely - as well as sites, by means of sharing and informing.
Train photography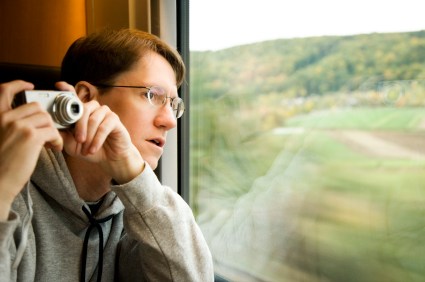 Not just any camera used to take pictures on a night out - these cameras tend to be that of high quality, needed to take a picture at speed. As the technology progresses, the quality of the picture generally is a great deal better, thus fuelling the excitement for many enthusiasts.
Usually such photos are taken upon public property, unless they have otherwise sought after the permission of land owners. However since the terrorism was introduced to the world in 2001, many haven´t taken lightly to rail fans engaging in their photography.
Although, such photos can even be shown on exhibit at the Tyne and Wear metro (North England), something which is embraced by many. Throughout the National Rail network, photographs are allowed upon all platforms and stations; while the London underground allow photographs being taken without flash and the use of tripods (this can seriously agitate the many Londoners attempting to get to and from work). Although if you require to spend more than 15 minutes taking such pictures or films, then you will need to be granted permission from the London underground Film Office (yes they do have one).
Although in Australia, Connex Melbourne requires such rail buffs to hold a permit to take photographs. Spain also requires a permit; while this is illegal throughout America due to copyright laws - once a picture is taken by a railway buff, then said photo remains their property and therefore cannot be deleted by authorities. While in Greece, photographs of trains are forbidden without a legal justification.
Bear in mind that generally rail fans take pictures of trains, while train spotters tend to use their train spotting equipment; very important that this doesn´t get mixed up.
Are train spotters and rail buffs the same?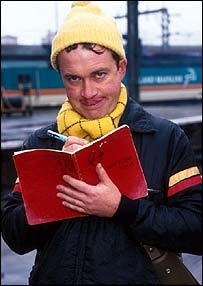 A train spotter is generally a person whose hobby involves watching trains and writing down the number in which each engine has; whereas a railway buff/ rail fan is generally interested in trains, without being involved in the train spotting sport.
Enthusiast Hobbies
As a railway enthusiast/ buff/ fan, the interest in trains is not only their beauty, but the collection of parts of history. Not only this but being part of the railway adventure. For example, as a railway buff, you could well have heard the term basher - which usually refers to various things:
A trip or excursion (Bashing)
Cover as much of the network as possible (Line Bashing)
Ride behind, or in the carriage of as many locomotives as possible (Haulage Basher)
Complete Riding
This term refers to the aim of railway enthusiasts to ride a complete rail network or a city/ county or country, something, which in reality could take months to years to complete.
Collecting
Rail fans tend to collect train memorabilia such as train tickets, timetables and ´railroadiana´ (or artefacts from railroads and rail operations).
Trips
Many fans take part in trips on restored trains, which usual passengers do not get chance to.
Exploring old or abandoned railways
Those many railroads which are now a distant memory to many, are the interest of many rail buffs; using old maps to search for grown over railroads and abandoned stations which remain closed.
Model Railways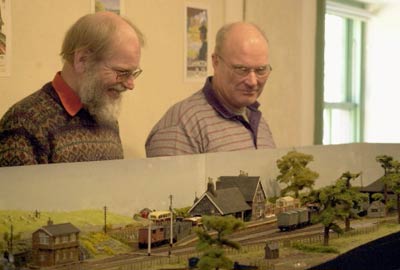 Many of rail enthusiasts also have an interest in the creation of a smaller scale railway. There are many clubs and stockists of such equipment which has a large following.
The earliest of its kind was the ´carpet railways´ made in 1840, while the electric trains appeared by the 20th century. The likeness of the trains understandably began somewhat unrepresentative, however as technology developed, so did the likeness of the smaller scale trains to their larger counterparts.
Many may assume that building a model railway is a piece of cake, so to speak. However in reality it is a great deal more complicated. The layout itself costs a lot of money altogether, as well as a large amount of time creating the perfect scale layout.
The tracks themselves can vary from oval or circular to the more realistic shapes. One rather famous display of model railway is of the Vale of White Horse (1930) housed in the Pendon Museum, in the UK.
The model clubs themselves hold attractions and displays for the public to admire over, thus creating more popularity from those who have an interest in models.
The gauge scale size themselves can differ greatly from 70mm to Z size and since 2007, the T scale (the smallest scale to date). G scale is commonly used in gardens.
Although bear in mind that the scale refers the measurement in proportion to the original, and gauge refers to the measurement between the rails.
Some modellers may even pay attention to the landscape of their layout, in order to show the railway to the best of their ability. This includes making the terrain, foliage, as well as background people and accessories.
Weathering is another process of model railway creation, in order to make such models look used and exposed by the weather. Real life trains are not the spotless clean of the models straight out of the box (this is good if you collect the trains, not so much if you want the trains to look used). Not only are the trains used to being dirty, but also the cars; which means that the creator can weather the models depending on the era in which the model is set in - in order to make them more lifelike.
What did Danny Doyle´s Trainspotting do for the hobby?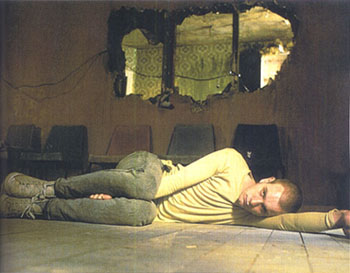 In general, Danny Doyle´s adaptation of Irvine Welsh´s novel opened up train spotting to the public or perhaps more so the word, rather than the hobby; although the film itself follows a group of heroin addicts in the late 1980s area of Edinburgh. The only reference throughout the film to train spotting as a hobby was a scene in the Leith Central railway station whereby the ´lads´ were asked if they were train spotting. In general, the film was tapping into the youth subculture of the time, rather than giving any light to its name - train spotting.
In general the public thought of train spotting (the hobby), as dull - the film itself expresses this idea whereby the title has nothing to do with the content, thus suggesting it is ´pointless´ to outsiders; or it could be suggested that, like the use of heroin, it is unknown to those who don´t divulge in the activity (not that the use of heroin should be used in general - it is illegal).
In general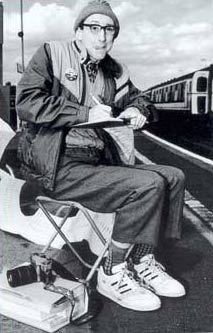 Train spotting, the hobby can be summed up as being one of the minority, who enjoy the recording of locomotives of their interest. Although their attire itself had been questioned, as once it was suggested that members of al-Qaida could be hiding underneath the anoraks. Questionable, perhaps - but not impossible.
The number of train spotters in the UK peaks at around 100,000 in the UK, with the most popular in the country being in Clapham and York stations; this number is miniscule compared to the number of rail buffs in America.
The hobby itself has expanded throughout the western countries, and took a hold of many in America (where you may be called a train fanner).
Even though the sport of train spotting is regarded as ´geeky´, and the instant look of disgust on the majority of people´s faces when you proudly admit that you are a train spotter, or a railway enthusiast - just remember that it is what you like that counts. It is your hobby, not theirs, and truly nothing to be ashamed of. So let´s get those anoraks out, along with our notepads, and search the country for your favourite locomotive.
---