North Korea: A Traveler's Guide to Successful Tourism in a Secretive Nation
Secrets. People are always interested in them. What they are and why they are being kept. But the path to the discovery of these secrets and the subsequent revelation of said secrets is perhaps why people are so keen to seek them out in the first place.
North Korea has long since been seen as one of the most secretive countries in the modern world and this has in turn attracted a particular kind of tourist. Those keen in seeing behind the façade and exploring North Korea in a way that very few outsiders ever will: from the inside.
This guide serves to act as an essential comprehensive manual for those that would take the proverbial plunge in heading out to explore North Korea for themselves.
History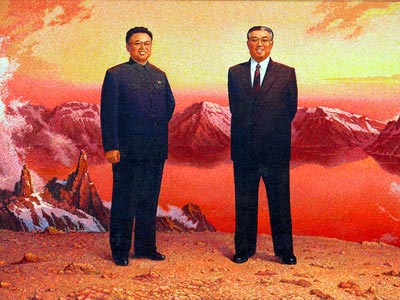 To better come to terms with a Country, particularly one as complicated as North Korea, you have to first understand the events that have led to its forging - the past that has made it what it is to this day.
Most people have a little knowledge of North Korea: where it is, that there is also a South Korea, there is a demilitarized zone (DMZ) and that it is one of the few countries which is still under communist rule. But few people know the rich history behind the country itself, so allow this guide to enlighten you.
Shortly after the turn of last century, in 1910 (on August 22, to be precise), Korea was annexed by the neighbouring country of Japan until August 15 1945. Unfortunately for Korea, this was a harsh, brutal and quite often exploitative regime which is often referred to as being a "forced occupation" on the part of the Japanese. Naturally, this annexation ended with the culmination of the Second World War.
In order to ease the subsequent surrender of the defeated Japanese troops, the Allied forces took it upon themselves to divide Korea into two segments: the North and the South. This division was to take place across the now (in)famous 38th parallel, with the US occupying the South and the Soviet Union occupying the North.
As is typically the custom with these things, the North and the South could never see eye-to-eye, particularly because the North was and remains to be fundamentally communist, under the Soviet union's rule; while the South lived a capitalist lifestyle, under the control of the United States.
The Korean War began in June 1950, whereby the North invaded the South, sparking a civil war between the two Koreas. The UN entered the war on behalf of the South and shortly after this, China decided to fight on behalf of the North, resulting in a series of battles akin to a tug of war (war being an apt word for the situation) which would rage for another three more years, costing the lives of roughly three million people, most of whom were Korean.
Fortunately for some, an armistice agreement was reached in 1953 and included the North, China and the UN forces. However, South Korea opted out of said armistice and the two Koreas remained divided for many years; up until October 4th 2007, whereby the leaders of the North and South Koreas held summit talks to declare that the war was officially over; along with the agreement of the principle of mutual non-aggression, although bearing this in mind - the ceasefire was never agreed and to this day it hasn't been settled.
Although since 2009, tensions have mounted, not only between the North and South, but from North Korea and the rest of the world; when North Korea walked out of international talks which were aimed at putting an end to its nuclear activities.
North Korea holds one of the world's biggest standing armies and militaries. However with the severe lack of standards in training, discipline as well little equipment -the strength of the army cannot meet its full potential.
North Korea, or the Democratic People's Republic of Korea (DPRK), had Kim Il Sung as its dictator until his death in 1994, after which he was replaced by Kim Jong Il, his son, who continues to rule North Korea.
North Korea Proper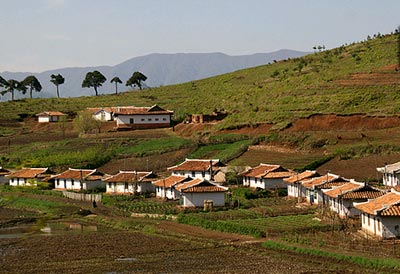 The terrain of North Korea is predominantly a mix of mountains and hills, interspersed with various valleys - while cities are usually urban. Coastal plains are prevalent in both the east and west of the country and it is on these plains where most of the population is concentrated.
The climate is fairly moderate, with the highest concentration of rainfall during the year taking place in the summer, but with droughts occurring in late spring. Other environmental hazards would include the floods which typically follow the spring droughts. Early fall may occasionally see typhoons. High temperatures can range from 20-29°C (68-84°F) and low temperatures range from -13°C to -3°C (9-27°F).
The population in North Korea comprises of 23.9 million people. There are very few foreigners, with numbers only in their hundreds, due to strict population control and immigration in this regards. Most foreigners encountered are most likely to be tourists, of which only about 2000. Westerners visit, compared to the 10,000s of Asians from the surrounding countries. Due to this "foreign isolation" North Korea is arguably the least cosmopolitan country on the planet.
The official spoken tongue is Korean, which the North Koreans are keen to call Chosonmal (or Chosono), as opposed to Hangungmal (or Hangugeo) which is how it is referred to in the South. So please bear this in mind if you intend to visit and discuss the topic of language. Tour guides will speak a wide range of languages, to suit the needs of those touring. If you require something translated, then a tour guide is perfectly capable of doing this and you need only ask.
The majority of the Koreans you may meet are likely to be atheist, although other religions include Buddhism or Confucianism (a Chinese ethical and Philosophical system). Bearing this in mind, as in any other religious country - their beliefs and religions will need to be respected. Christianity in North Korea is expanding, however they are said to be persecuted by authorities, although there are three churches based in Pyongyang and two for Koreans; while Buddhists fare better.
Getting in and touring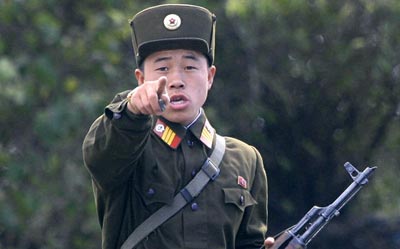 Now comes the tricky part. All tourists must book through a tour operator and participate in a guided tour, on which tourists must have their tour guide present with them at all times.
United States citizens - along with journalists - used to be unable to gain a Visa to North Korea, unless the Arirang Mass Games festival was on, during August and October, although this is no longer the case. Since January 2010, North Korea lifted the banon tourists from the US, so you are now free to visit at any time of year.
While applying for a North Korean visa might seem tricky and daunting, if you meet the various criteria set forth by the travel agencies and touring companies, then you will rarely be denied a visa. With this in mind, it is definitely worth a try.
As the only way to visit the country is via a tour company, for your visa to be granted you first have to book and pay for a tour, which then has to be approved by the North Korean authorities. Prices can start from around $600 and then increased depending on where you want to travel (which is - bear in mind - restricted, no group or single tourist is granted unfettered access to wander as they please) or if you are alone or in a group. Typically the price will include the tour, food, accommodation and transport for the duration of your stay. Upon entry to the country, the guides will seize your passport in order to gain a stamp for the exit permit, which tends to take about three days. Visa worries aside, it is still possible to technically visit North Korea without one. Panmunjom is a "truce village" on the DMZ that straddles the North/South divide and sees regular bus-tours stop to visit. Tourists here can cross the border in a single barracks building here, but are allowed no further than a few paces. Nonetheless, this makes for an interesting day-trip.
Air Koryo is the official (and only) airline of North Korea. Utilizing Russian-made aircraft, it is arguably the worst airline in the world, having been banned in the EU due to concerns regarding safety, although this said Air Koryo has never actually had a fatal accident. The flights depart from Beijing and land in the capital city of Pyongyang, Shenyang and Vladivostok. Air China also provides a scheduled flight service to North Korea.
There is also a train service between Beijing and Pyongyang four times a week, which has to be booked reasonably far in advance (however, this is generally taken care of by the tour operator). The same train also offers a service to Pyongyang via China that departs from Moscow once a week, every Friday evening.
A bus service from Dandong in China to Sinuiju in North Korea, however this is only open to Chinese citizens at the moment as a tour service bus. Good news if you're a Chinese citizen, though.
Once inside the country, all of your transportation requirements will be managed on your behalf by the tour company you booked with. Most of the time this will mean buses, but on the rare occasion that something else is required (typically if you are visiting remote locations) then you'll be pleased to know that flights will be chartered with Air Koryo.
Once you do arrive into North Korea, you can expect to have your passport removed from you - this is routine so don't panic, they will be looked after and returned upon your departure.
Part 2:
Read about what to do once inside...
---