Island Crisis

www.islandcrisis.net/

If you're planning to book a holiday in Mauritius, or even if you live here permanently, you could do much worse than checking out the online articles here, regardless of whether you're a party animal or prefer to lounge on the blissful sands.

Mauritius Blog for Travellers

isa-mauritius.blogspot.com/

Geared specifically towards holidaymakers, here you'll find a wealth of content on a variety of issues, from honeymooning in Mauritius to getting around the island. Very useful stuff.

The Eagle's Lodge

ashfaqblog.blogspot.com/

The Eagle's Lodge is the online home of a talented Mauritian writer who does us all a service by blogging about both the positives and negatives of the country. A more fair and balanced representation couldn't be asked for.

Yashvinblogs

www.yashvinblogs.com/

Yashvin's site is a perfect mix of both highly readable personal blog and an online guide to living and travelling in Mauritius. A fine publication.

Kotzot News

www.kotzot.com/news/

A multi-lingual Mauritian news site which is incredibly user friendly and uploads more quality content than anyone can conceivably keep track of.

Mauritius UK Connection

www.mauritius.org.uk/

Alongside this one, the site has already won a handful awards for it's standing as a premier online guidebook to Mauritius - with the amount of useful and accurate information on offer, it's not difficult to see why.

Maurinet

www.maurinet.com/

Maurinet is not only an incredibly powerful resource for travellers but it is also the most comprehensive business directory we've come across for the island.

Mauritius News

www.mauritius-news.co.uk/

A very slick news site which should be your first port of call for breaking exclusives on the island.

Recipes from Mauritius

ile-maurice.tripod.com/

Madeleine's site may not be the most beautiful site on the list, but the disorganisation adds all the charm of a mother's busy kitchen. Regardless, the mouth-watering Mauritian recipes you'll find on her site are well-crafted and immensely fun to make - a genuine slice of island culture.

Mauritius Football Association

www.mauritiusfootball.com/

Fan of football? Check out the Mauritius Football Association site, the most comprehensive site on the nation's team currently active.
Get your badge here
Choose one of these badges to show on your website by copying the code below into the html for your site, including a link back to this page...
Large 185x110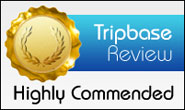 Small 75x100