Home
>> 100 Of Our Favourite Travel Writers

<< Previous 10
Next 10 >>
51.
Al Weisel
http://www.livefastdieyoungbook.com/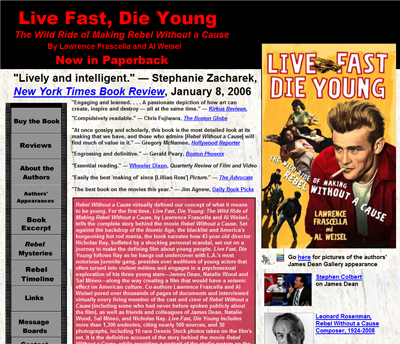 Highlights
Al is an energetic and dynamic writer and this has been noticed by Premiere magazine and Rolling Stone. He has been freelancing for around 10 years now and in that time has written and directed a film called Family Bonds. He works vigorously and has interviewed a host of celebrities including Johnny Cash, John Malkovich, Vanessa Redgrave and Jodie Foster.
Why Should Al Become My New Favorite Writer?
Al is contemporary and even if nothing else can be said about him other than his grand repertoire of interviews, articles and film work, he is most definitely different. He never fails to get to the heart of the subject, as with his co-authored book "Live Fast, Die Young: The Wild Ride of Making Rebel Without a Cause" which garnered great praise in the movie world.
Top Picks:
It would be foolish for us to not point out an excerpt from the aforementioned book.
52.
Andrew Mueller
http://www.andrewmueller.net/index.lasso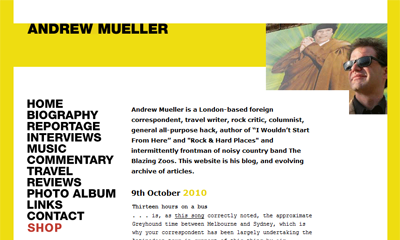 Highlights
Andrew is something of a rock star in the travel writing world. A foreign correspondent and a front man in a band, he is not just a travel writer but the author of the very triumphant books "I Wouldn't Start From Here" and "Rock & Hard Places". He writes for an assortment of newspapers on a regular basis, including The Independent and The Times along with others.
Why Should Andrew Become My New Favorite Writer?
Quite probably one of the most optimistic writers in today's travel writing scene, Andrew always keeps writing and creating great pieces with an upbeat tone and is frequently punctuated with very eccentric humor. You will either really like Andrew or, failing that, you will love him.
Top Picks:
A fine article written in 1998 for The Sunday Times.
53.
Chris Deliso
http://chrisdeliso.com/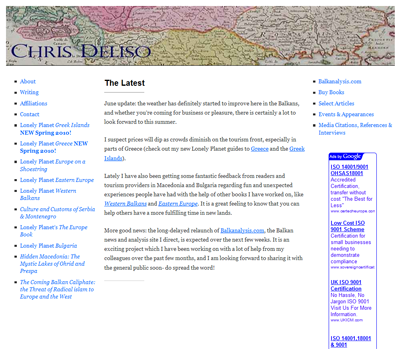 Highlights
Chris studied Byzantine Studies at Oxford University in 1999 and went on to live in Crete for a year. Since then he has travelled far and wide, staying in Skopje, Macedonia and continuing on his journey to nearby countries such as Bulgaria and Kosovo. He now provides lectures, lessons and seminars concerning education, promotional skills and public relations. He founded Balkanalysis.com which is a main provider of local news in the area.
Why Should Chris Become My New Favorite Writer?
Whilst discussing in great depth serious topics regarding travel, he can also write in a light hearted and thoroughly enjoyable manner. He is knowledgeable and a reliable source of information on the places he covers, with readers always able to count on Chris to offer top tips and country advice.
Top Picks:
An insightful piece on Macedonia's Staro Nagoricane municipality.
54.
Janna Graber
http://www.jannagraber.com/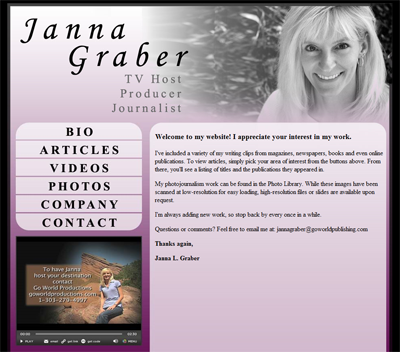 Highlights
Janna has had an outstanding quantity of success within travel writing and freelance work. With ten years of experience behind her, she has appeared on television shows such as Great Escapes and published in Reader's Digest, as well as taking the time to learn German to a level of fluency.
Why Should Janna Become My New Favorite Writer?
Janna is a creative individual and often covers fun and exciting travel-related topics. You can say with some degree of certainty that whenever you read one of her articles, there will be something in it which evokes a real sense of wonder and awe about the places she has described.
Top Picks:
A playful article on Disney World.
55.
Jean Anderson
http://www.jeanandersoncooks.com/index.htm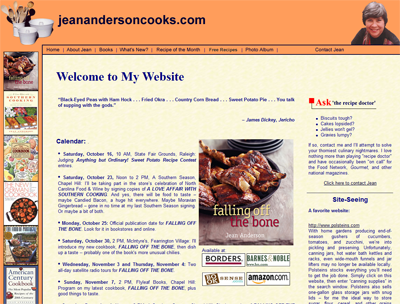 Highlights
The ultimate platform which has allowed Jean Anderson to write about travel and cooking was the Pulitzer Travelling Scholarship. With this reward for the hard work that she had put in at Cornell University, she has travelled west Europe and has edited for the Raleigh Times news paper and the Ladies' Home Journal.
Why Should Jean Become My New Favorite Writer?
Whilst quite food orientated, her recipes and articles always offer some back story or history in great profundity. Not only will you come away knowing how to cook an extravagant banquet but you shall be able to give your dinner guests a comprehensive narration on how the meal was invented and, just as importantly, where.
Top Picks:
A prime example of the above can be found here.
56.
Abigail King
http://abigailking.co.uk/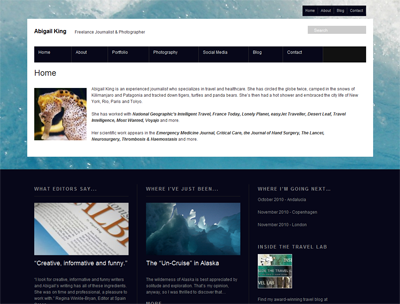 Highlights
Abigail King is all business in every sense of the term. While working as a doctor specializing in emergency medicine, she managed to take not one, but two round the world trips in her busy schedule. She now occupies herself writing for medical journals and is a talented freelance travel writer. She is capable of interviewing in French and is currently learning Spanish also.
Why Should Abigail Become My New Favorite Writer?
Aside from all of the positive feedback and praise that she has received from an large number of editors, Abigail has put in a great deal of effort to get to the stage that she is at now and within her writing it is plain for all to see the pride that she takes in her work. Her writing is presented sensationally and she has a widespread portfolio capable of staggering any reader with an interest in travel writing.
Top Picks:
A fine instance of Abigail's work can be found here.
57.
Jane Cody
http://janecody.blogspot.com/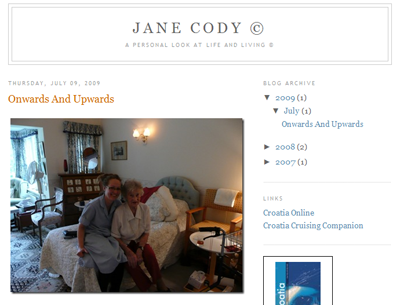 Highlights
Jane provides the most extensive all-in-one source of inside information on Croatia that may be available among travel writers. She has been writing prolifically about the country since 2006, including facts and tips on living there as well as places that you otherwise know to visit when touring Croatia.
Why Should Jane Become My New Favorite Writer?
Jane truly has a measure of information that only could be provided by someone who knows a place intimately. She writes with confidence and inspires anyone visiting her blog into wistfulness, making us want to visit Croatia and get a taste of the magic that she invokes. She both tantalizes and induces the reader to always come back for more.
Top Picks:
Her outstanding labor of love.
58.
Alexandra Forbes
http://www.alexandraforbes.com/alexandra_forbes/Home.html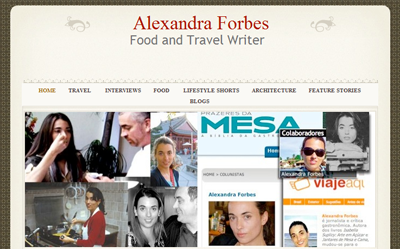 Highlights
Living in Montreal, Alexandra has contributed food and travel features to household-names such as Vogue, Marie Claire and Wish Report. She also offers her insight into Canadian tourism for Air Canada's En Route. Alexandra is the creator of a renowned series of travel articles and blogs, The World of Insiders.
Why Should Alexandra Become My New Favorite Writer?
Alexandra is unique in that the expansiveness of her collection of blogs appeals to everyone, largely owing to the individual perspective given to each and every one of her articles. No two pieces of writing by Alexandra are the same in way, shape or form.
Top Picks:
A collection of short articles on Montreal.
59.
Cara Greenberg
http://casacara.wordpress.com/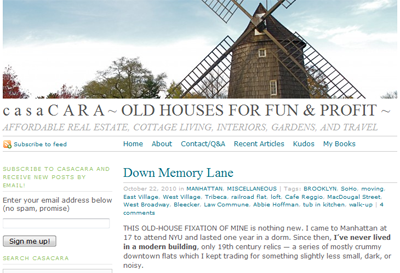 Highlights
Cara is a slightly eccentric character in that she collects old houses, renovates them and then proceeds to blog about them in an entertaining way. Her day job roles include writing and editing for a number of publications (such as Metropolitan Home and The New York Times) on interior designs, furniture and travel.
Why Should Cara Become My New Favorite Writer?
Cara caters for those who yearn to see past the minutiae of everyday life and see aesthetic beauty in the strangest of places. She also engages well with her readership, providing regular advice on real estate and the subject of moving to pastures new.
Top Picks:
An article by Cara written for and published in the New York Times travel section.
60.
Cindy-Lou Dale
http://www.cindyloudale.com/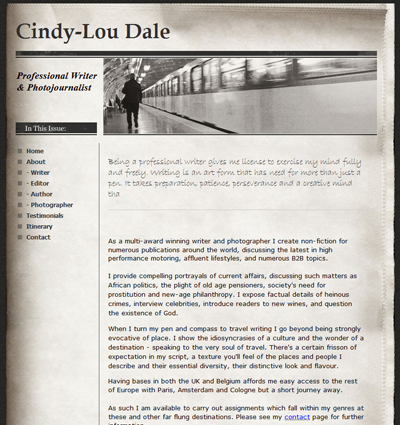 Highlights
Cindy-Lou Dale is adaptable, writing on an amazing range of topics and is a multi-award winning journalist because of her variation. She has been known to write about anything from fiction to travel, erotica to religion and so on. She is also the famed author behind Secrets of a Professional Travel Writer.
Why Should Cindy-Lou Become My New Favorite Writer?
With such an array of material to choose from, Cindy-Lou writes with a classiness and professionalism not found frequently among the multitudes of travel writers and authors. She interposes key facts and information with precision and leaves the audience with a certainty that Cindy-Lou knows exactly what it is she is talking about.
Top Picks:
A collection of short articles related to travel in a multitude of locations.
<< Previous 10
Next 10 >>
Find us on Google+