Baltic Cruises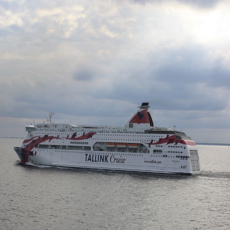 Baltic Cruises will take to you to some places around the Baltic sea that have changed a lot in recent years. In the fact in thirty years places like Estonia and Latvia, with their capital Tallinn and Riga, respectively, have been through a lot. They've gone from being small chunks of the Soviet Union, regularly being bent to the will of the U.
S.S.R, to becoming thriving small economies that are increasingly modernizing and attracting tourists from all around the world.
Since Estonia recently began using the Euro, the country has become an even better destination to travel to in order to make your Euro funds go really far. So when you go to the Baltic you should absolutely take a shore-excursion to Tallinn. A little way down the coast is Latvia. It has a very little known but truly wonderful coastline that has huge beautiful sandy beaches.
While the nation is quite close to Russia, it's surprising how hot the country gets during the summer so you should really visit then, and experience the nation that is so regularly in the grip of Arctic and Siberian winds, when the sun shining and ice creams are selling so well. You should also be sure to get off the cruise ship and take a spin round the old town in Riga. It's a really beautiful place that hasn't been too badly damaged by the number of wars and conflicts which is has endured. Among the must try places is an incredible hot chocolate cafe which offers some of the richest and guiltiest hot chocolates that you'll ever consume.
There is also an excellent waffle house and a really good restaurant that seems to be themed solely on garlic. So if you love your garlic and if you aren't worried about stinking the whole cruise ship out then during your Baltic Cruises a shore-excursion just to check out the garlic restaurant in the old town is more than worth it. Elsewhere in the Baltic are two beautiful capitals that aren't quite so Eastern European. Finland and Sweden will likely feature on the itinerary for your Baltic Cruises, and if you take more than one they are very likely to be points that you stop off at at some point. And you should also be sure to make a quick shore-excursion to both of the capitals of these countries to get a sense of how broad Baltic culture is.