Cruise tours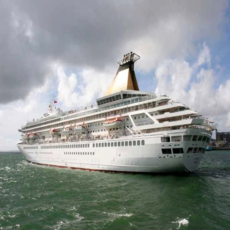 Some cruises just aren't good enough for some people. You see, some people really like the shore-excursions but find that there simply are not enough shore-excursions. Also, there's the fact that you've got to book shore-excursions so much in advance and that there is little chance that the popular things will have space for the people who have not booked in order to allow them to do the excursion too. For some people this is among the most frustrating thing that can happen when they're cruising.
Shore-excursions are such an important part of cruising that being let down by the fact that sometimes the trips to land are over-subscribed in annoying. This means that you'll often be left to stroll around the town and have to make your own fun, rather than be taken along with other passengers on one of the guided tours, perhaps, or on an event that is really well planned. For the people who love cruises and love heading to shore to do a number of tours there is however something that can be done.
Cruise tours enable cruisers who really like the tours and shore-excursions to head to land and take tours to sights that wouldn't be able to any normal cruise. On cruise tours, which are often tours that last for quite a number of nights, you can explore much further inland that you would be able to do in a single day. This allows you to get away from the infrastructure of the coast, which is often quite overbuilt and urban. You'll stay in hotels that are of similar quality to that which you've booked for yourself on the cruise.
For example, on a cruise to Australia a lot of people complain that they were not able to see the Great Barrier reef. Cruise tours allow this sort of thing to happen. If as a tourist you want to for example see Ayers Rock, which is quite a way into Australia, then you can do that too and really explore a part of the destination you've visited that you never thought possible of combining with a cruise. Cruise tours are for the adventurous cruisers who want the best of both worlds. I especially like the sound of the cruise tours that take in South America. On this continent the climate and environment can change so much from sea to rainforest, so I really suggest that you give it a try.