Sweden cruises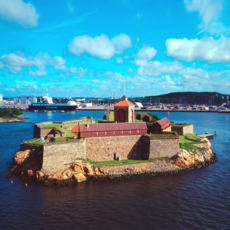 Sweden cruises will take you to one of the world's most incredible and beautiful capital cities. Stockholm is quite simply an incredible city for those that enjoy the finer things in life especially design and beautiful architecture. And Stockholm is interesting, and it may as well be a cruise ship itself, set as it is, on 14 islands.
In the ideal location in the north-west of the Baltic sea, it's a perfect staging ground from which to explore the whole Baltic sea from Stockholm up to Helsinki in Finland, and then across to Tallinn in Estonia and the Latvian capital of Riga. All of these cities are beautiful ones but Stockholm really takes the biscuit in terms of beauty and a huge range of cultural things to do. As well as the inevitable flood of museums there are excellent cafes and restaurants though be sure to look at the alcohol prices which can be notoriously expensive then there are excellent art galleries and various attractions that you can check out.
When taking a shore-excursion to Stockholm it's not just a place for parents and older-people. Sure, the culture is a big part of the experience but Sweden is one of the best places in the world for children, with children looked after so very well by the population of Sweden, and provided for very well by the government of Sweden.
When travelling on Sweden cruises with your children you can do things like checking out Skansen. This is one of the world's few open air museums where you and your family can go to see a variety of old houses, farms, and workshops that are running as they would in olden times. This is really perfect for children who can use all their energy, running around the place and learning all about the history of Sweden without even realizing that they are being educated at the same time. As well as all the cultural stuff, there is a wide selection of impressive wildlife in the park such as bears and wolves. At a children's zoo, the kids can get even closer to the wildlife by playing with ducks, small pigs and goats. There are even kittens, and even if there are world famous museums to check out, you've got to agree that a chance to go and play with kittens for a few hours is a good excuse to take a shore-excursion.