World Cruises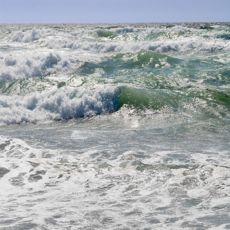 A world cruise isn't quite like any other cruise. On normal cruises, you'll perhaps spend 10 days or two weeks in the Caribbean, spending just as much time getting to that first tropical island as you spend actually enjoying yourself. You see, short cruises miss the whole point of the cruise, which is to maraud around the world, seeing dozens of ports over hundreds of days. Taking a short cruise is like taking a short-haul journey to a city only a couple of time-zones away. If you really want to get away from it all, you need to take a little initiative and book that cruise you've been waiting for.
One of the best things about the world cruise is that it enables you to see the world, checking out dozens of cultures, and around 50 ports, without once having to navigate airport security. You can quite simply depart to check out the shore if you want, but there's no pressure if you don't quite fancy the South Pacific and would rather stay on board until you get a little further into the cruise, perhaps New Zealand, or Australia.
Of course, that's the benefit of the world cruise. You don't have to get out at any of the stops, and you can see so many countries and cultures in such a short time that you need not worry about getting out at every stop, just to make sure that you are getting your money's worth. No, you can pick and choose and spend the whole six months or 150 day cruise relaxing, spend it being adventurous, or do a little bit of both. Just remember to bring back a lot of tourist knick-knacks and presents from your adventures, and don't forget your digital camera. After all, you'll be travelling to many different destinations.
Many modern world cruises that exceed 100 days will take you to all of the world great nations, new, old, and emerging. For example, you could begin in Florida and then on your way to Venice stop off in Japan, China, India, Sydney, Jordan, and Egypt. You'll see the Pyramids and the Easter Island statues in one trip. If you want to fit a lot into your cruise, and really get your money's worth, but also have the chance to relax, then this is the sort of cruise that you should seriously consider undertaking. After all, who else can say they fell asleep in China and a few weeks later woke up in Venice? Now is your chance: take it!