First Time Cruises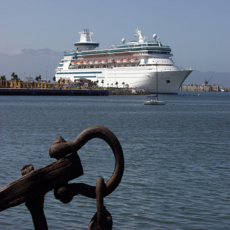 For people who haven't cruised before, the world of cruising can seem quite intimidating. There is a huge range of destinations to choose from. There's the Caribbean and all islands, and it can often be tough to know which ones are worth going to, especially when the cost is so much that you want to ensure that you're getting value for money. Then there's the problem that you need to be quite experienced in the types of boats and the different brands of cruise ships in order to make an informed decision about exactly what cruise is perfect for you.
But it need not be overwhelming. Rather than first looking for a destination, you should first set a budget. This will allow you to avoid overspending and also to ensure that you only book something that you can afford, and so that you can ensure to get the best that you can afford. After all, you don't want to see a cut-price Caribbean tour and book it even if you can afford more but find out when you actually get on the boat that your inexperience has shown since the cruise is perhaps not all inclusive, or if its with a cruise company that simply doesn't have such a good reputation.
On such boats, the food may be bad, the ship may not be full, and the number of people who are permitted to go on shore-excursions may be limited. This is why you really need to spend a long time researching which cruise is perfect for you. Before you even go anywhere near a travel agent or before you call up a cruise line (which will be rather biased and obviously try to up-sell you to a more expensive cruise) you've got to read a lot of brochures. Of course, this really takes a long time.
A quicker way to organize First Time Cruises is to read cruise review sites. They will be able to help tell you how good one cruise brand is for those on First Time Cruises. They will also be able to tell you since the reviewers are people who have been on many cruises whether the cruise is worth it, how good the service is and whether they'd recommend the cruise to a friend. Quite simply, there's a chance that you might over-pay for a cruise. But everyone makes that mistake the first time around and you can't avoid it.